Reflection papers are among the most common assignments in the educational process. Almost any subject you enroll in requires you to express your opinion on some issues.
In this article, we will cover the following: what is a reflection paper, the length of a reflection paper, how to write a reflection paper, and amazing tips on how to write a reflection paper that will wow your professor.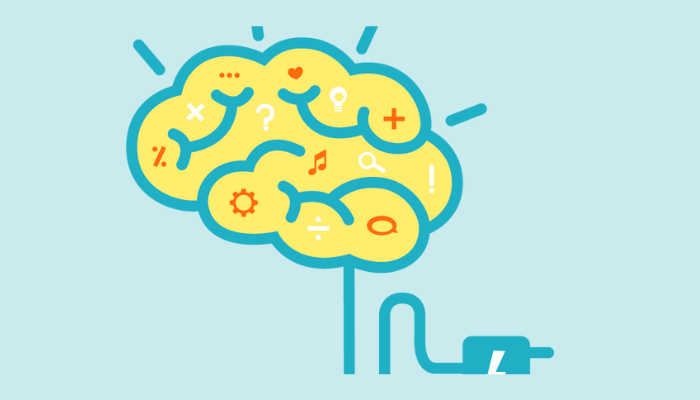 What is a reflection paper?
A reflection paper is a type of paper that requires you to express your opinion about a topic supporting it with your observations and personal examples.
In this type of paper, you get an opportunity to write your point of view.
The best thing about writing a reflection paper is that there is no right or wrong answer. It is your opinion, and your task is to express your thoughts in a manner that will be understandable and clear so that the readers can read your paper.
Reflections papers are designed to test your understanding of a lesson, topic, reading, or course. The most important question to answer in a reflection paper is, "How has this affected me? Has my opinion changed? Why is this topic important? Does this affect my profession?"
Length of a reflection paper
Since it is your opinion, your professor will let you handle your paper how you would prefer, but you will be told by your professor how long your essay should be.
A reflection paper ranges between 400-800 words in length.
Parts of a reflection paper
Reflection paper shapes your future as a college student by enhancing critical thinking and writing skills. Reflection papers are often assigned in many disciplines, so it's not uncommon for students to wonder how to write a reflection paper outline.
Like most academic papers, a reflection paper consists of an introduction, body paragraphs, and a conclusion.
Introduction
The introduction is the first paragraph of your paper. It is essentially a hook that grabs the reader's attention and makes them want to read more. It should specify what you are reflecting upon.
Pro tips on writing the best introduction to your reflection paper:
Be direct and to the point.
State what you are analyzing.
Write a thesis statement stating how the subject has affected you or society at large.
Reflection Paper Introduction Example
I have had the chance to travel abroad this summer, and I learned a lot from my experience. This was the first time that I was able to travel so far away from home. It was also the first time that I was traveling by myself. Although it was not easy, I still enjoyed every moment, and I would like to share with you some of my thoughts about what happened during my trip.
Body paragraphs
Body paragraphs help your essay flow logically from one idea to the next. They also make it easier to organize your thoughts because you can break down each main point into smaller information segments.
The length of the body of a reflection paper will depend on your course outcome and your professor's requirements.
Conclusion
A conclusion is essential for a reflection paper. You'll leave the final impression on your reader, so you want it to be effective. A sound conclusion will:
Summarize the main points from the body of your paper.
Restate the thesis and explain how it relates to the rest of your argument.
Include a few sentences that show what you learned from writing this essay.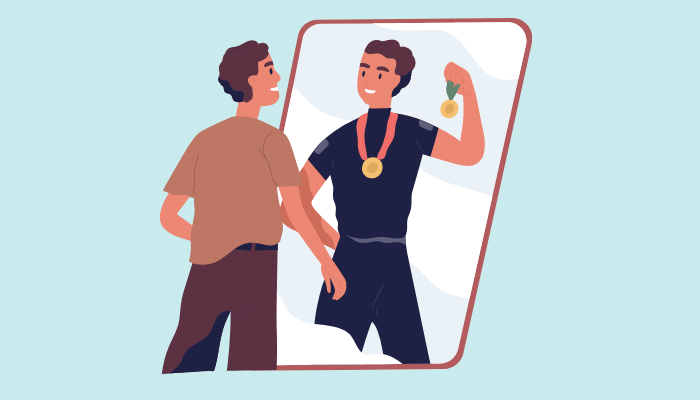 Tips on writing a reflection paper
A reflection paper is supposed to allow you to assess a specific skill or learning experience that you recently had. You're asked to look back on this experience and write about it to learn from your experience. Here are some tips on how to write a reflection paper fast:
Understand your topic
Create an outline
Write in the first-person singular
Avoid too much description
Avoid colloquial expressions or slang
Understand your topic
In most cases, your professor will provide a reading or topic for your reflection paper.
Take the time to understand the topic. In fact, find resources online on the topic.
Writing your reflection paper is easier when you understand your topic.
For example, if you are writing about poverty in America, it is important to understand what it means to be poor. Is it the lack of housing, food, or clothing? May being poor is the lack of a proper education? If you don't know those details, how can you analyze something correctly?
If you do not have a topic for your reflection paper, consider listing down some topics you are familiar with. And then narrow the list down to topics you are passionate about. If this is not possible, you can use the internet to find some great topics for your reflection paper.
Write my Reflection Paper for me
Here are some easy topics for a reflection paper:
What did you learn from the course?
How has this course changed (or not changed) your thinking on this topic?
What did you learn about writing in this class?
What did you learn about researching in this class?
What did you learn about presenting in this class?
What did you learn about working collaboratively in this class?
How will these lessons help you succeed in future courses or jobs/careers?
More Reflection topics
An experience with new technology (computer, phone, video game)
An event that changed your life (death)
Meeting your idol
Going on a trip abroad
Losing a friend
Sexual identity
Gender roles
No man is an island
A day without technology
Create an outline
An outline will help you to stay focused on what you need to write in your paper and how you will arrange it. It also helps with organization and producing a well-written piece of writing.
Pro Tip: Knowing what you expect from yourself allows for better planning and more time to work on other essential assignments with deadlines looming over them!
Here's a sample outline of a reflection paper:
Introduction: Your introduction is like an invitation to your whole paper. The best introductions are accompanied by quotes, short stories, rhetorical questions, or anecdotes.
Body Paragraph 1: In this paragraph, write about one important aspect of your topic. Invite the reader to how this paragraph relates to your topic.
Body Paragraph 2: Cover another discovery or insight in this paragraph. Again, be sure to explain why it was important and include evidence from your notes or other sources that supports your claim.
Body Paragraph 3: Cover another discovery or insight in this paragraph. Again, be sure to explain why it was important and include evidence from your notes or other sources that supports your claim.
Conclusion: Summarize all of your points in this section and make sure that everything flows together smoothly.
Write in the first-person singular
The most common mistake students make when writing a reflection paper is writing it in the third person.
Reflection papers are supposed to be written in the first person singular, which means it is best to use the word "I" instead of "we" or "they." It also means that you should write your thoughts and feelings when describing the event.
Avoid too much description
A reflection paper is not a story or a novel; it's a thinking process. The best way to do this is by using plenty of transitional phrases that lead your reader from one thought to another.
The most important thing is to keep it simple because if your readers are lost or confused, they will not get anything out of your paper — no matter how good your content is.
Avoid colloquial expressions or slang
Colloquial expressions are words or phrases commonly used in everyday speech, but they often don't translate well into formal writing.
Academic writing is formal and has specific grammar rules you should follow before writing your paper. Using informal words will make your paper look unprofessional; hence, your professor may not accept it.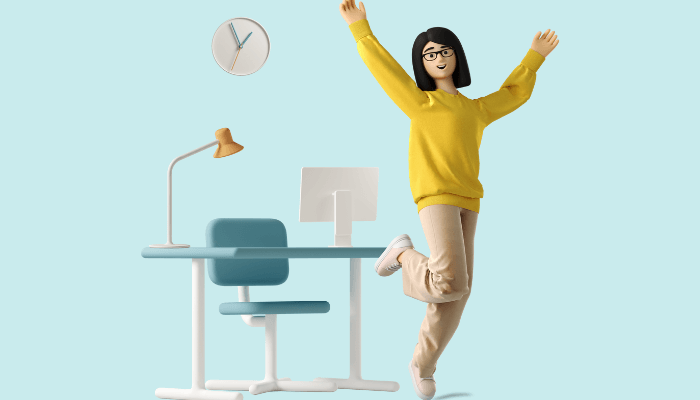 Reflection Essay Samples
Are you looking for some reflection essay samples? We are happy to share our work with you. Just look through our examples below and be sure to download the paper that really catches your attention.
Our writers are always ready to help numerous students like you succeed academically.
Reflective essay at the end of a course
I am a very organized person, but sometimes it is hard for me to balance work, school, and other activities. So at the beginning of this course, I was struggling with keeping up with everything I had planned for myself. Sometimes it would feel like if I didn't get everything done right away, it would never get done at all.
However, as time went on and as I became more familiar with the workload of this class, my stress levels decreased significantly. One thing that helped me was knowing exactly what I needed to do each day so that I could fit everything in without having to rush through anything or forget about any assignments.
Also, this course has impacted my relationship with technology. At the beginning of this class, I felt like too many assignments required technology use; however, now that we are nearing the end of the semester, I have grown more comfortable using technology as part of my daily routine, especially when it comes to communicating with other students.
Reflection paper on Management 420
Organizational behavior, leadership, and management deal with human and organizational performance and influence business success. Integrating the three components in an organization would promote decision-making, building teams, culture, sound organizational structure, and talent retention, leading to the business's success.
I have learned that managers can utilize organizational behavior to understand the behavior patterns across groups and individuals, allowing them to predict the responses they may receive due to their actions in the organization. Change in an organization may impact the business operations; thus, managers can assist during such crucial times by leveraging individual influence and group dynamics to assist in accepting changes. Also, managers can impact the workers' satisfaction and performance and utilize organizational behavior to create better teams. Organizational leadership ensures individual leader development and works widely for the organization in areas that can promote the organization's goals and mission.
I have also learned that organizational leadership implements the strategies to attain an organization's goals. It is therefore critical for the leader to develop various leadership styles, communications, and better decision-making, among others, to enhance performance in the organization. Leaders must also be transparent, trusting, confident, humble, and creative, among others, to exercise their duties. Also, organizational management oversees and sets the procedures, structure, and processes to implement the strategies in a business successfully. It ensures the company operates smoothly, from controlling the resource allocation, workplace regulations, and rules to designing the business structure. Managers should understand their responsibilities to the organization and their teams at all levels.
Organizational Behavior, Leadership, and Management work interchangeably in an organization to ensure better operations and success. The three components are critical since they govern the organization's managers, leaders, and employees, ensuring smooth performance at all organizational levels.
Wrapping up!
Reflection papers can be a great way to collect your thoughts and analyze where you went right or wrong in the past, what you learned, and how you can apply that lesson to your future work. However, they are not always easy to write, and it can be hard to find the right balance between personal opinion and objective information.
As long as you give yourself time to think about what you want to write, determine a clear topic and thesis statement, and write with an engaging voice, you should produce a decent reflection paper that will inform your future endeavors.