Education is an essential aspect of our lives. It shapes our future and decides the path we take in life. We are taught from an early age that education is necessary, and this is what makes us stand out from the rest.
Further, education provides us with the knowledge, skills, and abilities needed to make a living for ourselves and our families.
At some point in school, your teacher will ask you to write an essay about education. And you're probably having a difficult time figuring out the best topic.
No worries, this blog covers 70+ essay topics about education.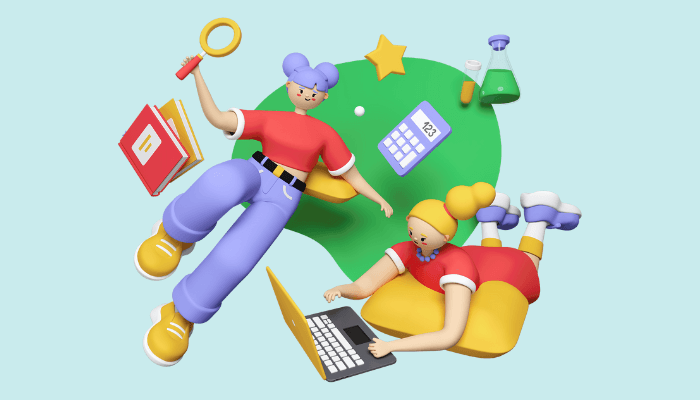 Before we look at the list, here is a quick guide to essay writing:
Always create an outline
It is always best to create an outline for your essay.
An outline is like a map that guides you on where each content will go. It helps you organize your ideas in a consistent format. Also, an outline makes essay writing a breeze.
Follow the standard essay writing format
A standard essay usually consists of an introduction, body paragraphs, and a conclusion. The goal of such is to make it easy for your reader to follow through to the end.
Imagine reading an essay that is all mixed up.
You probably won't read it to the end.
Introduction: An introduction usually consists of a general overview of your topic. It is also best to state your thesis statement in the introduction.
A thesis statement usually starts like this: This paper discusses the advantages and disadvantages of legal migration in the United States.
Body paragraphs: Most teachers will always indicate how many pages are required for each assignment. A single page usually consists of two body paragraphs without the introduction and conclusion. Always check your paper instructions for this.
The body paragraphs are mainly sources supporting your thesis statement. Basically, they consist of paraphrased information that you can get from books, journals, and personal experiences to support your topic. It is best to ensure your sources are credible, not opinion pieces written by bloggers.
Conclusion: The conclusion paragraph summarizes your essay and sometimes includes a sentence or two about opposing viewpoints.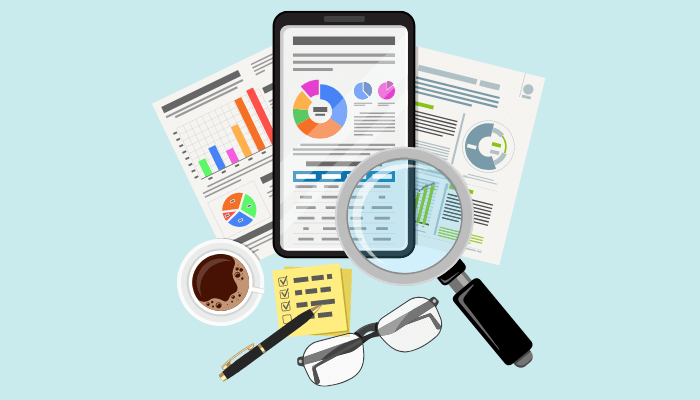 Here are some of the best essay topics about education:
The role of education in eradicating poverty.
The role of education in securing stable employment.
The role of education in achieving social status in the community.
The role of teachers in education.
Teachers make a difference. Discuss.
The effects of technology on education.
Online education during the pandemic.
What are some good ideas for teaching children?
How can teachers use technology to enhance their teaching?
Grading is not the best way to measure intelligence.
The advantages and disadvantages of private schools vs. public schools.
What makes an ideal school?
Why is online learning better than regular schooling?
What is the impact of online learning on higher education?
What are the pros and cons of online learning?
Do you think online learning is effective? Why or why not?
How can we promote good practices for online studies?
Online classes are a great alternative where traditional schooling is unavailable or too costly. Discuss.
The disadvantages of homeschooling.
What is the impact of social media on learning, and how does it compares with traditional methods like textbooks or lectures in class?
Discuss the importance of sports in school curriculums.
Discuss the importance of learning foreign languages for future career prospects.
What are the benefits of homeschooling?
How do homeschooled students cope with bullying?
What do you think about the homeschool stereotype?
Grading and Feedback. An analysis of the American education system.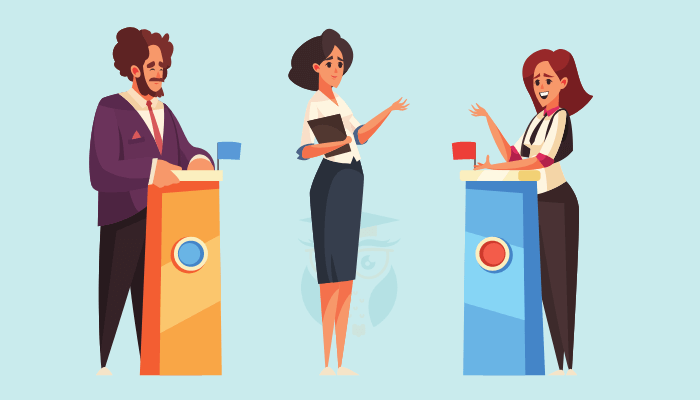 Best argumentative essay topics about education
The best argumentative essay topics about education usually take one side. For example, the advantages and disadvantages of online learning is not a great argumentative topic. But, online learning is not the best option for college students is a great argumentative topic. The second topic is specific and concrete.
Here are some of the most popular argumentative essay topics about education:
Is private education better than public?
Should children be given homework?
What are the effects of technology in schools?
Should students be allowed to use cell phones at school?
Should children be taught religion in schools? If so, which religion? If not, why not?
Should students wear uniforms at school? If so, what kind of uniform should they wear? If not, why not?
Should schools make uniforms mandatory for students?
Do schools really need uniforms?
Should students learn cursive writing?
Why are schools so oriented towards standardized testing?
What is the gap between rich and poor students?
What is the impact of culture on global education?
Is learning in the classroom better than learning on your own?
Does studying in school make you smarter?
How do teachers make a difference in our lives?
Skills-based education will give children the skills they need to advance in this digital age.
Are books necessary in school libraries?
Is it really important to finish university?
Should students get punished if they forget their homework?
Is it a teacher's job to make the curriculum interesting or just cover it?
Teachers should be held more accountable for their student's performance.
Attending a college or university should be made mandatory after high school
Drug testing in schools. Should schools have the right to require drug testing for students? Yes/No
You might also like: Top 100 Argumentative Essay Topics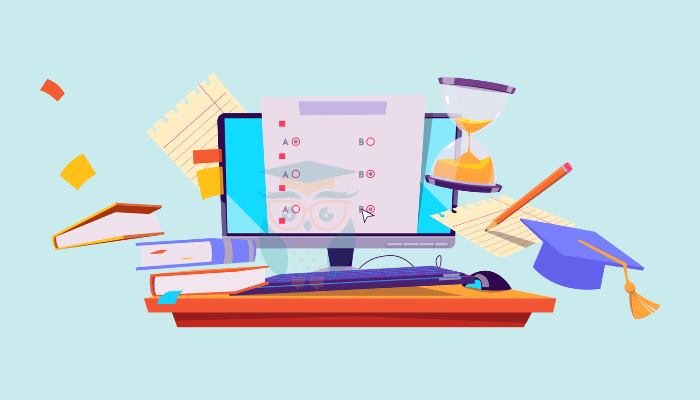 Realistic essay topics about education
A realistic essay topic about education focuses on the real world. When you think about the world we are currently living in, what comes to your mind about education?
Online learning? Use of technology in the classroom?
Below are some of the realistic topics about education
The importance of education in our lives.
New teaching methods for schools.
How has technology changed learning at school?
Why is it vital to have good teachers at school?
The role of parents in their children's education.
Importance of diversity in education.
Importance of arts in education.
Why should students attend college after high school graduation?
What should teens consider when choosing a career path after high school graduation?
How can teachers make their lessons more meaningful?
How can we help students improve their reading skills?
What are the benefits of using technology in the classroom?
Discuss the impact of technology and globalization on education
Education vs. discipline.
Does homework make kids smarter?
Are standardized tests helpful?
Should students have more free time?
Should classes be longer?
Do teachers need more training?
Do school grades matter?
Is there a correlation between family income and scores on a standardized test?
Why is the private education sector booming?
How can schools make education more fun for students?
Do grades equal success?
When should schools do away with homework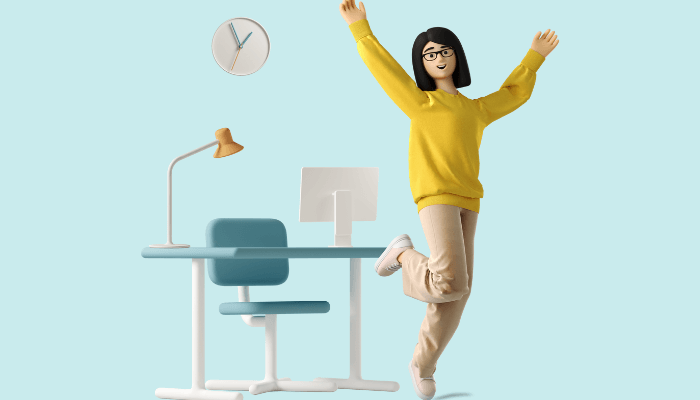 Higher education essay topics
Higher education is the third and last formal learning stage after secondary or high school. Higher education, also referred to as tertiary education, is designed to give students a chance to specialize in a particular subject or field. It can also be a general qualification for entry into employment or professional practice.
Here are some of the best higher education essay topics about education:
Most Americans would agree that one of the primary focuses of a modern education system should be to prepare people to be lifelong learners. What are some qualities of a good educator?
What are the pros and cons of attending a community college?
Should students admitted to more than one college be allowed to choose which one they attend? Explain your answer.
How does technology affect higher education?
How has technology made it easier for students and professors in higher education today?
Is there an ethical gray area when it comes to plagiarism? If so, what is it? If not, why not?
What are the effects of technology on the future of teaching and learning?
A comparison between online courses and traditional classes.
The difference between an associate's degree and a bachelor's degree.
What was the most valuable lesson from an extracurricular activity or internship?
What is the most challenging aspect of college life for you? How does it affect your academic performance?
How to cope with the sudden change of leaving behind teenage comfort and being on your in college?
Discuss the differences between life in a dorm room versus living at home.
Discuss the benefits and drawbacks of internationalization in higher education.
How can we increase access to higher education?
How do you plan to finance your education after high school?
Wrapping up!
Whether you're a high school senior or a college freshman, searching for an excellent essay topic about education can be an arduous journey. After all, there are so many choices available. You'll need to sift through credible resources and turn up the volume on your critical thinking skills if you want to succeed in this task. We hope this guide will help you find a good topic for your essay. If you'd like your paper done by professional writers, simply click "Order Now," fill out the order form and leave the rest to us.