If you are writing a memo assignment, you will need to be familiar with the following: The main goals of a memo, the structure and layout, writing the introduction, the body of the message, and the conclusion.
Memo writing is an important skill to learn in college. It's a skill that will come in handy when you are in the workplace. A big part of professional communication is writing and sending out a memo.
So, how do you write a memo assignment? Where do you start?
Below are some of the things you need to know about writing a memo: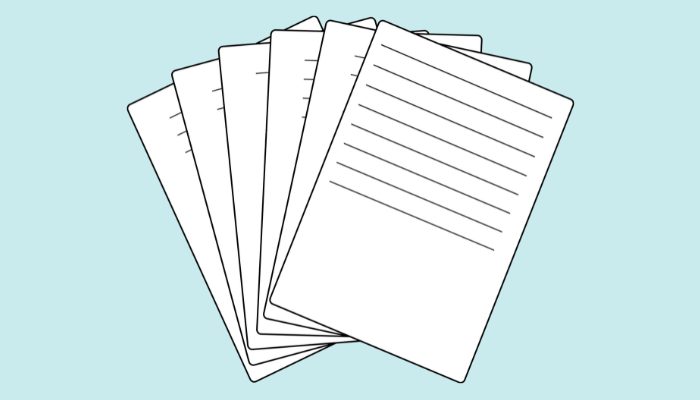 What is a memo?
A memo is written communication that communicates an idea or a set of instructions to a group of people.
Memos are often used in business and government organizations to convey critical information that needs to be acted upon quickly.
Memos are meant for group communication with members of an organization rather than a one-on-one personal message.
Memo Assignment template
The following is a sample memo you can use as a guide for your assignment.
Memorandum
To: Names of the intended recipients
From: Your name, title
Date: Month, day, year
Subject; the subject of your memo
Begin with a sentence explaining why you are writing the memo. It should be very short. The introduction should clearly state the message's purpose so the reader can understand it.
The body: state the vital information that you wish to address. It can be a paragraph or two, depending on what you want to address.
Conclusion: use a few sentences to conclude your memo. After reading your message, you may include a request for any action you need people to take.
Signature,
Your name.
Job Title.
Your email address or your phone number.
Attachment of whatever your intended recipient may need.
You might also like: Essay Writing Tips for College Students
When you should write a memo
Mostly, the purpose of a memo is to inform. However, the message can include a call to action or persuasion.
Here are some of the instances when you may be required to write a memo:
To provide information about new policies or procedures.
To notify employees about company-related events like parties or training sessions.
To provide feedback on employees' performance.
To remind workers about upcoming meetings.
To notify employees about changes in shift schedules.
To communicate a message to employees about a proposal.
How to write a memo
Below are steps on how to write an excellent memo.
Start with a header
That includes the intended recipients, the sender, address, date, and the subject.
Write an introduction
Here you should state the main topic of the memo.
The body
Explain the main ideas and connect with the topic of the memo. For your message to be scanned, write in short paragraphs and break the information into smaller manageable chunks.
You can also use subheadings and bulleting lists.
Conclude your memo
If you have no remaining information following the body paragraph, summarize the memo and inform the reader of any required actions.
Close
This is the last part where you include your name, job title, email address, and phone number if someone needs to contact you.
Include any necessary attachments if needed
The attachments are for intended recipients who will refer to other information, such as an image or graph below the end of your memo.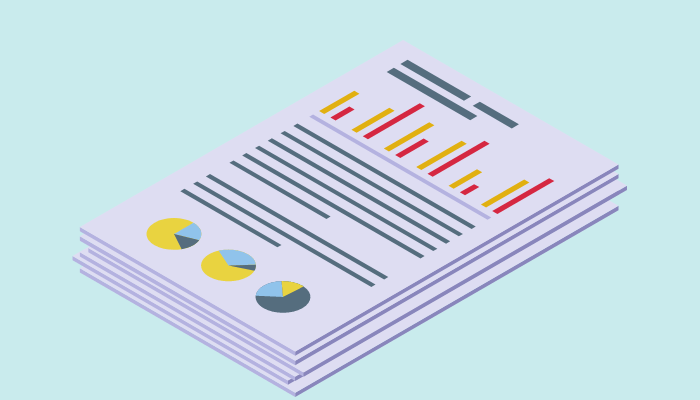 Tips for writing a practical memo
Ensure your subject is straightforward
Consider your audience
Proofread and review before sending
Ensure your subject is straightforward and clear
This is because memos are usually sent for specific purposes. If you don't get the main point across in the first sentence, your audience will not bother reading to the end.
Consider your audience when writing a memo
As with any writing project, knowing who you're writing for is essential to tailor your message accordingly. If you're sending out a memo about company news, everyone should get the same information to know what's happening at work. It is best to keep the message clear and ensure all recipients can easily understand the language used.
Proofread and review before sending
Proofreading is the final step in writing a practical memo. Once you are done with your draft, proofread it to ensure that you have included all the necessary points and that there are no grammatical or spelling mistakes.
Here are some tips for proofreading and reviewing your memos before sending them:
Read it out loud. Reading aloud helps you hear what sounds right and what doesn't sound natural. It also helps you catch typos and grammar mistakes that can easily slip by when reading silently.
Ask someone else to proofread — preferably someone who knows nothing about the subject matter of your memo but can still pick up on things like poor sentence structure or unclear phrasing. This will help ensure your message is communicated effectively without confusing anyone who might not be familiar with all of the terms used in the memo.
Use an online spell-checker. Typos make any writing look unprofessional — they give readers the impression that they shouldn't trust anything else in your memo either! Check for these.
Memo Assignment Samples
Writing a memo is more than just about conveying information. Writing a memo requires you to be professional and formal. Memos are written for a purpose and the tone used is strictly derived from the field it intends to serve. Today, we are presenting some helpful memo examples you can use to complete your memo assignment.
Business Memo Assignment Sample
To: All Employees
From: Human Resources Department
Date: 10 November, 2022
Subject: Holiday Party
Greetings! We hope you are enjoying the holiday season. As we approach the end of 2022 and prepare for 2023, we want to thank you for your hard work and dedication to our company. To show our appreciation, we are hosting a holiday party on 17th December from 5:30 pm to 8:30 pm at the Hotel California. Please RSVP as soon as possible so we can make sure there is enough food and beverages for all attendees.
We look forward to seeing you there!
Policy Memo Assignment Sample
TO:
DATE: 03 August, 2022
SUBJECT: Political Polarization in America
History of Political Polarization
Political polarization has for the longest time been a crisis in America, and its severe and adverse effects on the Americans cannot just be swept under the rugs; something ought to be done! As ugly as it sounds, political polarization on American soil is not new; instead, it is as old as the history of America. US politics is characterized by partisanship, thanks to the ideological rife that exists between the Democrats and the Republicans. The two parties or groups cannot stand each other's ideas or input and almost do not see eye-to-eye. The rife intolerance dates back more than 50 years, and it has yielded what is now known as the congressional polarization in the US. Political polarization has bred a standoff between the political class and the ordinary American citizens, who have now taken sides and cannot stand each other's ideas.
Consequences/Impacts
Today, the American political space is even more polarized, with nearly half of the Republican followers coming from the Southern states. In contrast, the Democrat followers are the Hispanics, Pacific Islanders, and Blacks. The Democrats and Republicans fan the political polarization; the Democrats believe in the ideology of liberalism while the Republicans are driven by the doctrine of conservativeness (Nelimarkka et al. 20). Therefore, the ideology battle has intensified the crisis within and beyond the American borders. America is currently grappling with extreme political intolerance making the country even more polarized and ungovernable. People have since taken sides, the political left, and political left, and both sides are championing different political policies and ideologies. However, other quotas may perceive the differences in ideologies as recipes for a healthy democracy. Political polarization leads to political violence and intolerance (Sulmont 100). Social segregation and racial discrimination increasingly witnessed in American social and political spaces are due to the ongoing and unrelenting political polarization spreading like a bushfire across the US states.
Political polarization has significantly impacted the electorates as well. As political polarization takes its toll on the government of the day, electorates slowly lose interest and confidence in politics, political party affiliation, and participation in the next general election. Most electorates feel that their votes do not count and cannot influence the current political crises their country is facing (Heltzel et al. 180). The public trust has diminished significantly, and the ideological confrontations witnessed day-in-day-out in the US Congress alienate not only electorates but also form governance and political systems that are highly polarized. There are unending debates on whether political polarization improves or sabotages democracy in the US; most Americans believe that elections in America today lack an element of fairness.
Recommendations
America is more politically polarized today than it was 50 years ago, which calls for radical surgery. The government ought to regain public trust, and most importantly, the citizens should feel that they are part of the government and decision-making process. There should be reforms in the voting procedures; voter apathy and rigging should be stamped out entirely as a sure way of reversing the effects of political and ideological polarization on American soil. Secondly, the American democracy has grown over time, and it is ripe for a multi-party system. The two oldest parties in American history, the Republican and the Democrat, have done more harm than good to American democracy. A multi-party system would make people feel more adequately represented in Congress than they are right now. Therefore, I firmly believe that these are the remedies the American democracy needs right now; they are suitable for the people of America.
Works Cited
Heltzel, Gordon, and Kristin Laurin. "Polarization in America: Two possible futures." Current Opinion in Behavioral Sciences 34 (2020): 179-184.
Nelimarkka, Matti, et al. "(Re) Design to Mitigate Political Polarization: Reflecting Habermas' ideal communication space in the United States of America and Finland." Proceedings of the ACM on Human-computer Interaction 3. CSCW (2019): 1-25.
Salmon, David. "Political polarization, voting, and democratic representativeness: Too much or too little?." Electoral Studies 71 (2021): 102-311.
Wrapping up!
We hope this guide was helpful to you in writing a memo. If you have questions about writing a memo assignment, don't hesitate to contact us.