The best way to go about writing your college admission essay is to put yourself into the background and focus on your achievements and experiences that make you stand out.
It is, therefore, important to stand out in your admission essay.
What is an Admission Essay?
An admission essay is a short narrative that gives the reader insight into who you are as a person, your goals, and how they relate to the field of study you want to pursue.
An admission counselor wants to know what makes you unique and how your personality will fit into their program.
Here are some great tips to help you write an admission essay that will guarantee acceptance into your dream college:
Read all the instructions carefully
Begin with a compelling introduction
Use that inner voice within you
Avoid clichés
Give examples to support your ideas
Be creative and be clear with your essay plan
Always proofread you work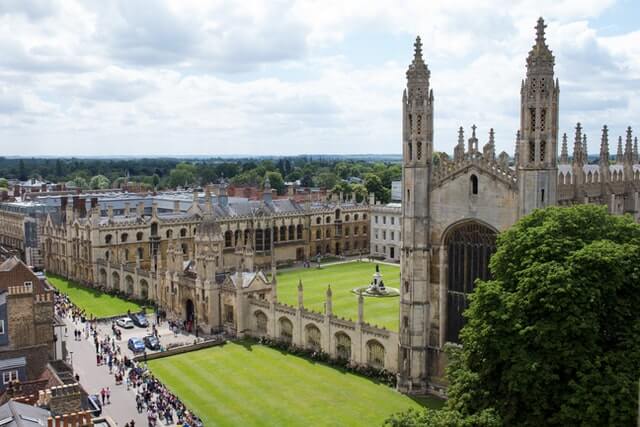 Read all the instructions carefully
The first thing to do when writing your admission essay is to read the instructions carefully. Your college may ask you to submit an essay on a particular topic, or they may simply ask that you write an essay about yourself. The key is to make sure you know what they want.
If your college asks for a specific topic, make sure you choose one that will allow you to showcase your strengths and interests in a way that will be attractive to the admissions committee.
Make sure that you understand exactly what your college wants from you. Don't assume that all schools have the same requirements or preferences when it comes to admissions essays — some schools might even want different things from each applicant!
For example, some colleges will ask applicants to write their own essays, while others will provide them with topics and prompts for students to use as inspiration for their own work. It's important to know what type of essay format your school wants so that you can tailor your admission essay accordingly and make sure that it fits their requirements.
Begin with a compelling introduction
Have you ever noticed that the best writers can instantly capture your attention? They can do so because they understand how to use language and structure to create a compelling introduction.
A good introduction must accomplish two things: it must grab the reader's attention and tell them what you're going to talk about.
An effective way to begin an admission essay is by using an anecdote or a quote that illustrates your point. Anecdotes are personal stories that illustrate what you have learned from experience. Quotes are borrowed from other people's experiences and make good introductions because they're easy to understand and relate to.
The body of your essay should include an explanation of why you are a good candidate for the school and a discussion of your background and experience in terms of how it fits with the school.
You should conclude by explaining why you would be a good fit for the school. This can be accomplished by summarizing your points or emphasizing how much you would like to attend the school.
Use that inner voice within you
In other words, just be yourself.
Don't sound like someone else because if you do, it will be obvious that you are not true to yourself. You want the admissions committee to see who you are and what makes you different from other applicants.
Make sure your unique skills and ambitions are reflected in your writing. Also, state how the program will help you achieve future goals.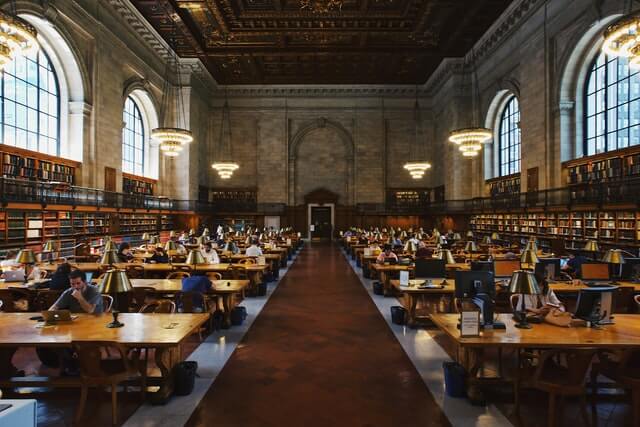 Avoid clichés
Clichés are phrases that have become so common that they've lost meaning. They make writing dull, unoriginal, and boring, so it's important to avoid using them in your admission essay.
Here are some examples of clichéd phrases:
Instead of saying, "I'm looking for a place where I can find myself." Say, "I want to be challenged….."
Instead of "I want to become a doctor/lawyer/engineer/etc., so I can make a difference in people's lives." Say, "The reason I want this degree is because…"
Instead of saying, "I'm passionate about helping those less fortunate than me." Give clear examples of how you've helped others in the past and how you plan to help others in the future.
Give examples to support your ideas
The best way to convince an admissions committee that you're qualified for their program is by providing evidence through testimonials from past professors or papers, personal experiences, and writing about what truly motivates you and projects you've completed over the years.
If you want your essay to be reliable, you need to make sure that in everything you write, you don't state a fact but also include specific details and examples to develop your ideas.
Be creative and be clear with your essay plan
The most common mistake students make when writing admission essays is not having a clear plan of what they want to say. As an applicant, you must write an essay that will catch admissions committees' attention. If you fail to do so, there is a high chance that your application will be rejected.
The best way to start your essay is by creating an outline for it. This way, you can ensure that your essay will flow smoothly from one point to another.
Always proofread your work
If you want to create a great admission essay, you will probably read it so many times to ensure it is perfect. Make sure you proofread your work to ensure that there are no errors in it. Proofreading your work will also help you identify any grammatical mistakes in your essay. You can use Grammarly to proofread your essay.
It is also wise to ask someone like your teacher to proofread your admission essay. They will be able to catch mistakes and make sure what you have written sounds like you.
Admission Essay Samples
Looking for admission essay samples? Check out our killer admission essays approved by a college professors:
Admission Essay for Nursing School
In my entire life, I have always been determined to help humankind in various ways, but when I got to high school, my interest became more specific. Before joining high school, I was in a day school, and every evening, I could join my grandmother, who stayed with us since she could not support herself due to old age. She became my best friend, and I could always long to finish classes and join her as she could narrate interesting stories to my siblings and me. However, the exciting stories were cut short when her condition worsened after being wounded on her left leg, and the wound was not healing. My grandmother was the first to become diabetic in our family, and nobody understood how to manage the condition effectively. None of us knew the importance of foot care and the need to seek medical intervention after being wounded. When we realized the need to seek medical intervention, the leg had been infected and had to be amputated.
During my first holiday in high school, my grandmother was admitted, and the nurses taking care of her were kind and concerned. I admired how they could manage to make my grandmother smile despite the pain she was going through. Sadly, my grandmother passed on due to kidney failure, but I am motivated to be a nurse and help the sick live better lives. Throughout the years, I have learned nursing is not only about administering drugs and correctly inserting a catheter into patients but also about caring for people and making them feel appreciated and important in the community. It involves sharing a smile with the patients and their family members and setting aside your beliefs and practices to offer the best services without judgment. By accepting me into your institution, I believe I will acquire the skills required to practice nursing, and I am dedicated to learning more and giving back to society.
Admission Essay for Graduate School
Intro: I am a junior at State University, almost completing my BS in Finance. I have been working part-time as a financial analyst intern at ABC Private Equity Group. The experience has given me the opportunity to develop my skills in researching, analyzing, and presenting financial models. Further, the experience has also allowed me to build relationships with many professionals in the finance industry. I am pursuing my Bachelor of Business Administration (BBA) with a concentration in Finance.
In addition to my academic achievements, I am also active in extracurricular activities. For example, this past semester, I was elected class representative for the BBA program and will serve as an executive board member on the Student Activities Council. I also excel academically, having maintained an overall GPA of 3.6 during my first two years at State University.
Experience: In addition to my internship, I have had experience working as a customer service representative for XYZ Co., LLC for the past three summers. My work at XYZ Co., LLC has provided me with practical experience in customer service, data entry, and scheduling appointments over the phone. The company is located in your city so it would be convenient for me to attend school while working there. I am passionate about the finance field and would enjoy the opportunity to pursue a graduate program at TTT University.
Admission Essay for MBA Program
Intro: I am applying to the MBA program at ABC University because I believe it will be the best way to fulfill my career goals.
Experience: After working in the retail industry for a few years, I decided to pursue a business degree. At XYZ University, I studied business and found that I really enjoyed finance and marketing classes. My capstone project was on how companies can use social media effectively in their marketing strategies. I used case studies of successful companies that have used social media for marketing purposes.
I am very passionate about social media and want to learn more about how companies are using it to grow their brands online.
Experience: Your school is highly ranked among business schools and has an excellent record of placing students into well-respected firms following graduation. In fact, when I began looking at graduate schools, it was one of the schools which immediately caught my attention due to its high ranking.
End: Thank you for your time and consideration.
Wrapping up!
Need help with your admission essay? We can help. Our team of expert writers have experience writing hundreds of amazing admission essays in a range of different fields. It's our job, so we know what works! Besides, we offer free revisions!