The most common issue that students face when they are required to write a book summary is that they do not have enough knowledge and information regarding the subject.
This article will show you the easiest way to write a book summary in minutes.
Before getting into the steps, let's explain a few definitions.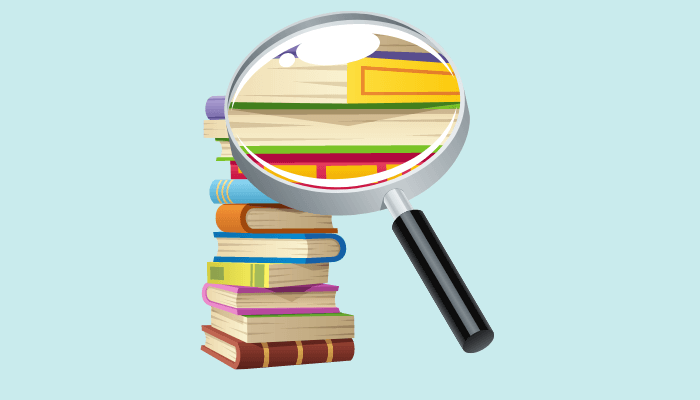 You might also like: Essay Writing Tips for College Students
What is a book summary?
A book summary is a brief overview or synopsis of a book's contents. It may be written as a standalone document or included in an essay, article, or report.
A summary should include a description of the main characters, plot, conflict, a description of the setting, and any themes in the book.
What is the purpose of a book summary?
The main purpose of a summary is to provide a concise account of the critical points in a book.
Summaries are usually written to inform others about the content of a book but also reports to assist with reading comprehension.
A summary is mainly used by people who want to get an overview of a topic without having to read the entire text.
In college, summary assignments are meant to test your reading comprehension, critical thinking skills, and writing expertise.
How to write an exceptional book summary?
Take notes while reading
Write down the main characters
Determine the critical idea of the book
Break the book into sections
Create a draft using your notes
Proofread to check for mistakes and typos
Write and take notes while reading
The best way to write a book summary is to read the book and take notes while reading. That way, you'll have a better understanding of the material when it comes time to writing your summary.
Here are some tips to help you take notes while reading:
Read the text and highlight essential details
Underline key points
Write down your questions or thoughts about the material
These notes will be helpful when it comes time to writing your summary because they will give you an idea of what information should be included in your paper.
Write down the main characters of the book
This is important because it will help you remember who the characters are and their roles in the story.
The main characters are usually the ones who have an impact on the story and usually make decisions that affect others or change their lives forever.
When writing down these main characters in your summary, you want to write them down with their names and descriptions.
Determine one key idea of the book
As you are reading, think about the lesson the book is trying to reach. Notice the flow of the book that comes up over and over again. It might be something that the character is constantly talking about.
Break the book into sections
Breaking the book into sections is an excellent way of identifying the main topic or themes in the book. It also makes writing your summary easier because it allows you to focus on one subject at a time.
Look at the table of contents to break down a book into sections. That will give you an idea of how long each chapter is and what they are about. Then, use headings and subheadings to identify significant points in each chapter.
If there are no subheadings in the book, try adding them yourself by underlining keywords or phrases in bold print within each paragraph.
Normally, each section should have a specific theme and purpose. Think about what the author has talked about in each area.
Since you have read the book, it's time to write down your summary.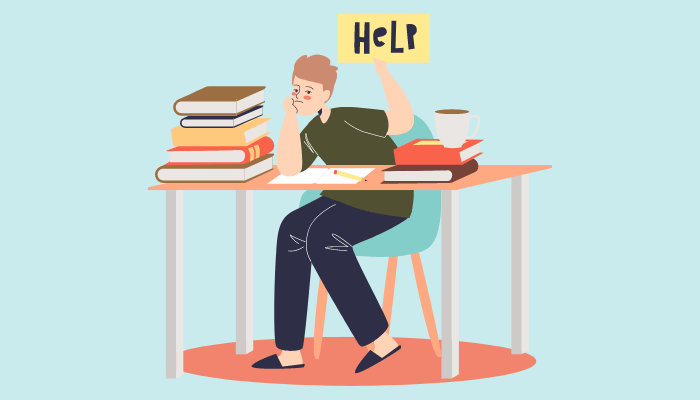 Drafting and editing a book summary assignment
Check the length requirements for your summary
Write the summary draft in chronological order
Describe the significant plot points and characters
Conclude by stating the book's key idea
Proofread to check for mistakes
Check the length requirements
If you are writing your summary for a school assignment, there will probably be a limit to the number of words you can write. Simply check your paper instructions for this.
Write the summary in chronological order
A good summary should present the events that happened in chronological order. Avoid skipping around different parts of the book. Start with the beginning of the book and finish with the last chapters of the book to maintain the original text's flow.
Describe the significant plot points and characters
A summary only covers the essential parts of a book. Avoid going into details of insignificant parts of the book.
Let the reader know how the book unfolds, and explain in a few paragraphs what happens in each area and how they connect.
Conclude by stating the book's key idea
End your summary by stating the book's lesson. If you need to go back to your notes and remind yourself what theme came up, then do so.
Proofread to check for mistakes
It is always advisable to proofread your paper to check for grammatical errors and make the necessary changes.
You can also re-read your paper out loud to help you catch any awkward phrasing or sentences that don't flow well.
Make sure there are no missing words
Sometimes when we write quickly or get distracted by other things around us, we miss a word or two from our sentences. So go through your work and make sure no words are missing.
If something looks wrong or doesn't make sense, recheck it before submitting your assignment.
Book Summary Examples for Students
Book summaries are an excellent way for students to review the key points of a book. It is a great activity to complete when you want to condense what you learned. Check out below book summary examples to help you get started.
I am Malala Book Summary
Introduction
The book I Am Malala was authored by a young Pakistani girl, Malala Yousafzai. The book documents her journey to the hall of fame. As a champion for girl child education in a war-torn Asian country, she almost paid the ultimate prize with her life when the Taliban shot her. In the book, Malala passionately narrates her big plans for fellow Pakistani girls who have the same drive and dream of pursuing decent education in a part of the world where the existence of a school is unimaginable. The book highlights the power of education, fame, and the fruits of women's empowerment.
Body
A bizarre act from the Taliban meets Malala's quest for education. The theme of women's rights and the power of education comes into play across the book. According to Rehman (2022), Malala is one courageous and devoted Muslim girl who wanted nothing but the best for her marginalized community and country. In 2012 she was almost felled by the Taliban's bullet while riding a bus to school. "I come from a country that was created at midnight. When I almost died, it was just after midday." She makes the statement in her book to paint a picture of how bad her country is polarized, and human rights violation is the day's order. The book portrays Malala's parents as marriage-loving; however that did not stop her from pursuing an education.
Malala miraculously recovers from the ambush, and in 2013 she becomes a global icon. The book positioned Malala on the global maps as a champion for human rights and a devout fighter for girl child education. At only sixteen, Malala became the youngest global peace ambassador and nominee for one of the world's most coveted awards, the Nobel Peace Prize. The book mimics a young woman who stood against the Taliban's oppressive rule in the Swat Valley of Pakistan (Yousafzai & McCormick, 2014). Malala is not only a champion for fairness in education but also a peace icon who a bullet could not silence.
Conclusion
The book is a biography and memoir of Malala's life in the unforgiving valleys of Pakistan. The role of a father also comes out in the book. Malala's father encouraged her to fight and be brave. He ensured his daughter attended school even after she almost lost her life. The father's actions bring to play the theme of love. The book is inspirational, educative, and informative about unreported events or hardships in some parts of the world.
References List
Rehman, S. A. (2022). Malala Yousafzai: One Girl, One Hope, and One Mission-Education for All. Women Community Leaders and Their Impact as Global Changemakers (pp. 182-187). IGI Global.
Yousafzai, M., & McCormick, P. (2014). I AM Malala: How One Girl Stood Up for Education and Changed the World; Teen Edition Retold by Malala for her Generation. Hachette (pp. 1-288).
To Kill a Mockingbird book Summary
Introduction
Authored and published in the 1960s by Harper Lee, the novel To Kill a Mockingbird revolves around a man, Atticus, and his two children, Jem and Scout. Atticus is an attorney, and together with his two children, whom he loves so much, they form the main characters in the book. The setting of the book is in the small and sleepy town of Maycomb. The town comprises three major communities; the blacks, the whites, and a minority community, loosely referred to as the white trash in the book. The book is written in parts, and throughout the chapters, the themes of values, attitudes, and prejudice come into play.
Body
The three communities seemingly coexist peacefully, but deep down, they are consumed by perpetual hostilities, intolerance, and racial discrimination. Hartselle-Gundy (2019) notes that the novel begins with Scout and Jem attending school together, and while going to school, they have to pass through some terrifying place owned by Radley, who is believed to be a lunatic. The two siblings are determined to disturb Radley against their father's will. On the other hand, Atticus is exercising his duties as an attorney and is representing one Robinson, a black man, who is accused of defiling a young white girl, Ewell Mayella. The young girl belongs to the white trash community, and she wins the case.
Atticus and Robinson lose the case because the judicial system is biased, and no person of black origin has ever won a case against the Whites (Southerners). At this point, the theme is racial prejudice comes into play, and Atticus and his team are labeled mockingbirds. The mockingbird is figuratively used in the novel to mean harmless people who are just there to entertain others (Macaluso, 2017). Towards the novel's end, Robinson dies, and the case against him immediately comes to a halt. The theme of goodness is mimicked by the acts of Atticus and his children, desisting from any wrongdoing; they live by the ethics and laws of the land.
Conclusion
To Kill a Mockingbird is a good read, and it mimics the trends and patterns of impunity that the world is currently facing. The novel explores several themes such as justice, prejudice, integrity, and innocence. The theme of prejudice comes out prominently in the novel and is fanned by racial conflict and class wars.
References List
Hartselle-Gundy, A. A. (2019). Book Review: Reading Harper Lee: Understanding To Kill a Mockingbird and Set a Watchman. Reference & User Services Quarterly, 58(4), 267-268.
Macaluso, M. (2017). Teaching To Kill A Mockingbird today: Coming to terms with race, racism, and America's novel. Journal of Adolescent and Adult Literacy, 61(3), 279-287.
Wrapping up!
At the end of the day, there are plenty of ways to write a book summary on your own, but this list should hopefully provide you with a starting point. If you need further inspiration, don't hesitate to contact our professional writers for custom assistance. It's what we're here for!